GODDESS CIRCLE // Connect to Your Feminine Power
As a woman, your receptivity, your softness and your sensitivity are your superpowers.

You don't have to control every outcome.
You don't have to analyse and overthink everything.
You don't have to become rigid to get stuff done.
You don't have to close your heart to protect yourself.

There is a softness and receptivity that comes with slowing down and a radiance that comes with an open heart.

This is a space where you get to feel this, where you connect to your feminine power and come back home to yourself.


MOVEMENT

Through free flow movement, you will get out of your head, come back into your body and enjoy being in your body.

MEDITATION

There is a part of you that knows who you are. You can only hear your own intuition and wisdom when you slow down and listen. You will be guided through a meditation where you will connect with your intuition and receive guidance.

BREATHWORK

Breathwork is a powerful way of releasing heaviness, emotional blocks and anything else you no longer need, bringing you back home to your essence. Through using the breath, sound and movement, you will be guided into a deeper connection with your body and yourself.

SISTERHOOD

When we gather as women, we see that there is no comparison. We are unique in our own way, like flowers blooming without competing. This is a space where you get to feel sisterhood connection and love.

REMINDER: This workshop will bring up emotions. At times it may challenge you and bring you out of your comfort zone. This is natural. When you are held in a safe and loving space without judgement, your body feels safer to feel any challenging emotions in order to release.

Please note you will be lovingly held and supported throughout your journey.

*Includes a 30 min transformational coaching taster session with Isik (if you haven't had one)


WHAT WOMEN SAID ABOUT PAST GODDESS CIRCLES:

"This is a space where you can feel as free as a baby or animal. Real magic happens here."

"Bliss. Coming back to yourself is the point of this human experience. So give yourself this chance."

"It's liberating. You can connect with yourself on deeper levels. It feels fresh and loving in all ways."

"A worthwhile investment in yourself. There's a feeling of community. You're bonded with these women at such a deep level after only a few hours. You're about to give yourself the gifts of time, space, breath, exploration and dance."

"This is an emotional release workshop. You will work on areas you may not even know were there. It is a powerful, feep and useful for a journey of healing and self discovering."

"Unexpected in a profound way. Freeing."

"It was magical being able to come together with other women, being myself in and out. I allowed myself to be really present and connect to my body. I can't describe it in words, you have to try it."

"A beautiful and heart opening experience shared with a group of amazing women. A place where you can feel safe to share and express yourself."

"It was amazing! I feel peaceful, in touch with my body and heart. I sooo needed this and will be back."

"It was one of the experiences that I truly recommend at least once in a lifetime."


COME JOIN US FOR THIS DEEP TRANSFORMATIONAL JOURNEY

Please bring:
- Comfortable clothes to change into
- A bottle of water
- A journal and a pen to document your insights

I love you,

Isik


CANCELLATION POLICY:

Tickets are non-refundable. If given notice before 48 hours the event, it can be used as a credit for another event.

You can also transfer your ticket to a friend.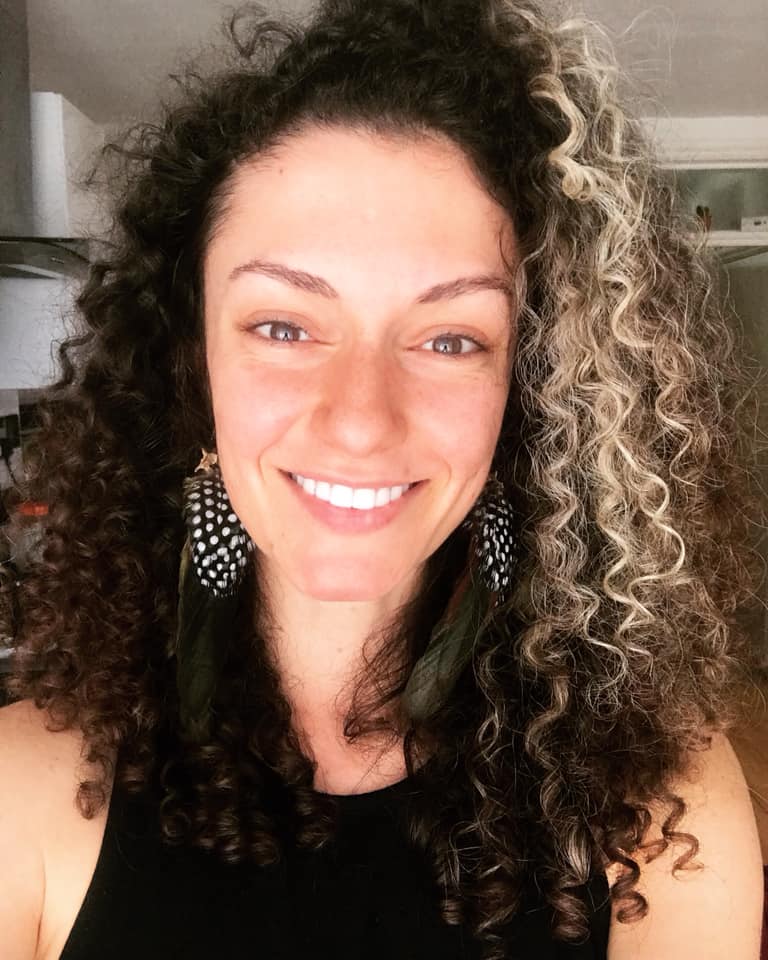 ABOUT THE FACILITATOR
Isik is a transformational coach, breathwork facilitator and writer. She empowers women to live their truth. She offers group and 1-1 breathwork journeys as well as 1-1 transformational coaching sessions. Isik also leads workshops connecting women to their feminine power.

Follow her writing on Instagram @isiktlabar.

www.isiktlabar.com